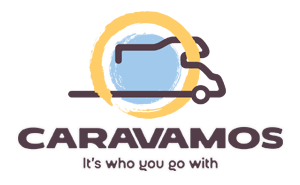 WE REDEFINE THE WORLD OF CARAVANNING
Caravamos.com is more than a usual caravan rental company. You can hire our fully equipped large, almost brand new luxury motorhomes; opt for complete surfing, kite surfing, windsurfing, yoga or family packages with our camper vans; or join one of our organized trips with up to four caravans first in Fuerteventura, Canary Islands. And soon around the globe.

Our aim is to open up the world of caravanning for a much larger group of people through the joy and comfort of travelling as part of a community.
FIND OUT MORE
Because at the end of the day,
Caravamos.com: it's who you go with.
OUR MOTORHOMES
Our caravans are brand new or maximum 1-2 year old large vehicles suitable for 4-6 people. The campers are fully equipped, all with a kitchen, bathroom, electricity, hot water and heating.

We provide you with all the stuff you need from bedding, towels, kitchen equipment, and even camping stuff, so you only need a backpack for your caravanning trip to Fuerteventura.

Indeed, we are always there to help you in anything around the camper and in making your RV journey totally seamless and a truly meaningful vacation.
FIND OUT MORE
Check out a weekly sample program
Camping in the Canary Islands provides an unforgettable experience. All the family, from the little ones to the oldest members will enjoy the holiday and the travel by caravan. If you rent a caravan, try to explore as much from Fuerteventura as possible.
FIND OUT MORE